1. Download zipped file - http://galerts.net/pub/ga_updater.zip
2. Extract to c:/ga_updater or any folder
3. Run Google Chrome and install extension.
3.1.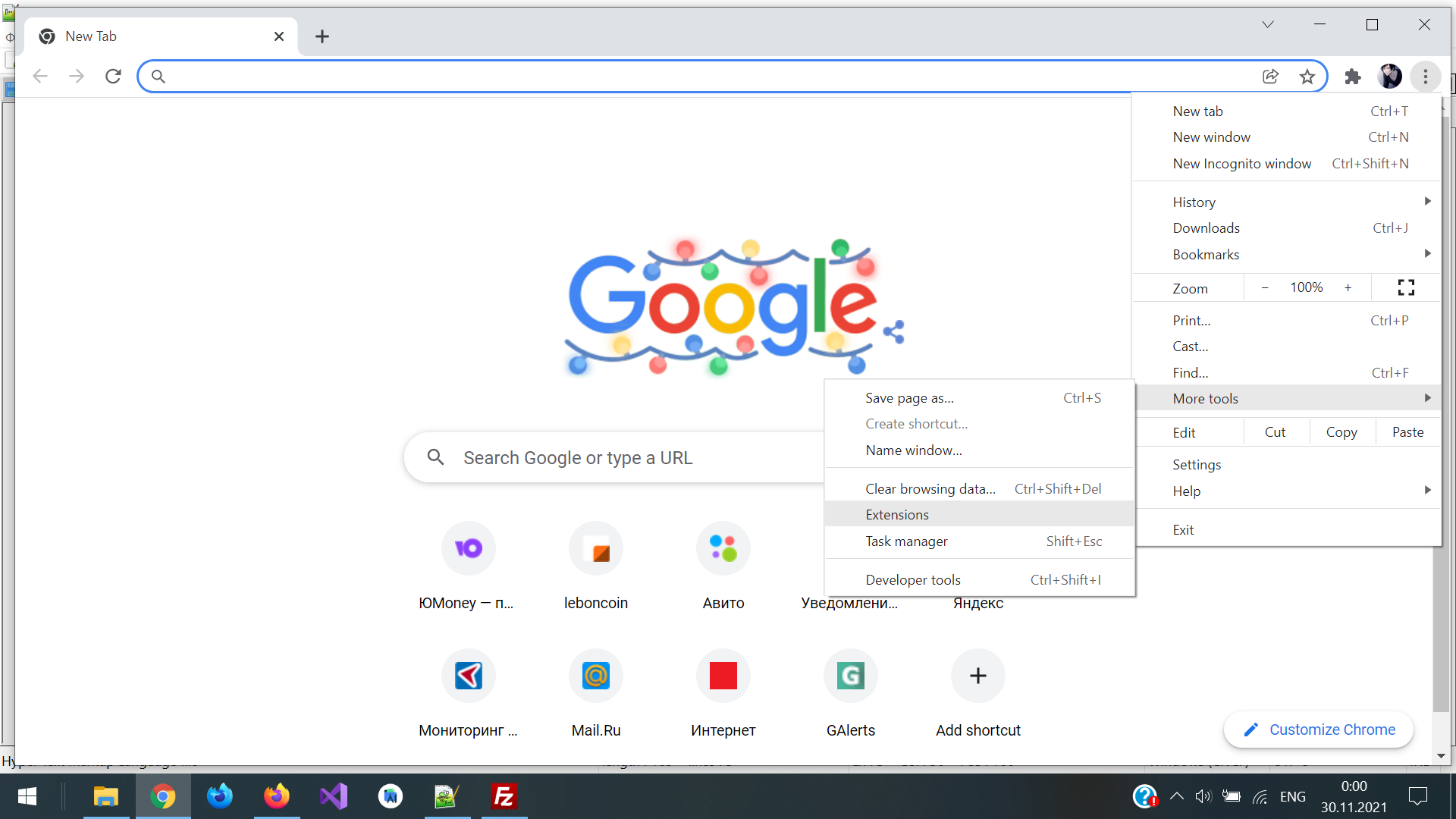 3.2. Switch on Developer mode
3.3. Click Load unpacked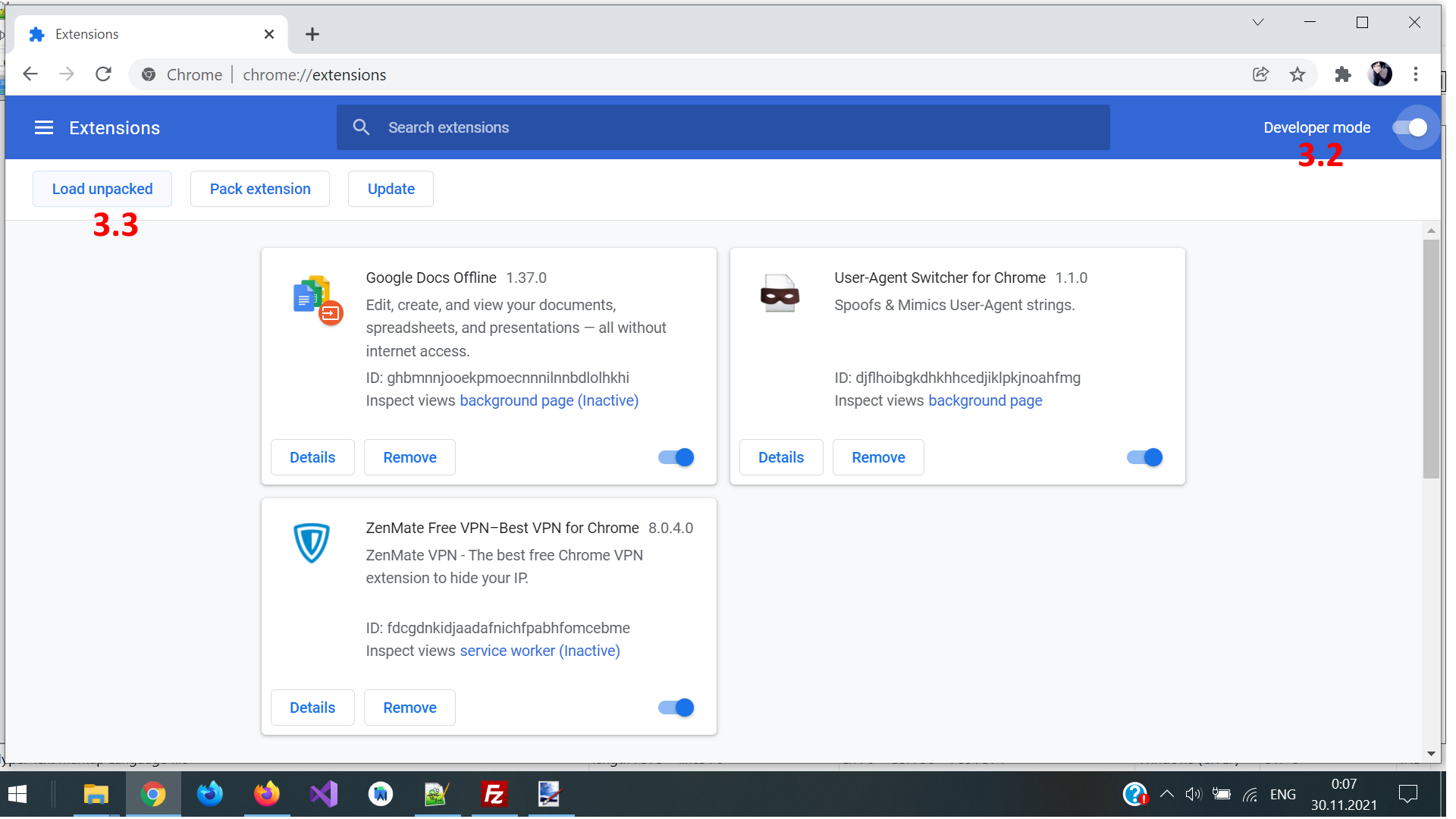 3.4. Select c:/ga_updater or your any folder from p.2
4. Open in new tab http://galerts.net and login.
5. Open GA_Updater' popup tab.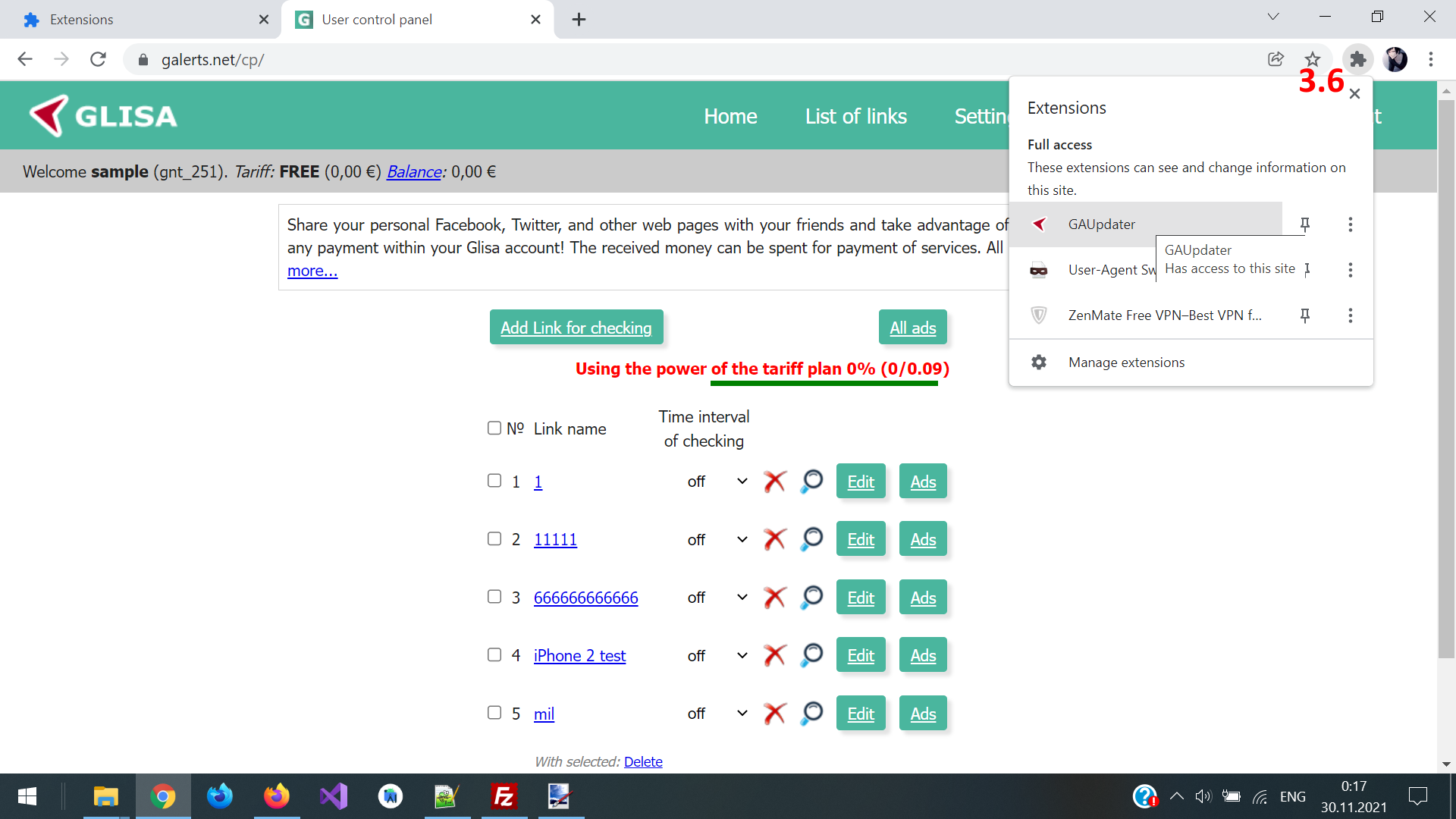 6. GA_Updater should found your user code from galerts.net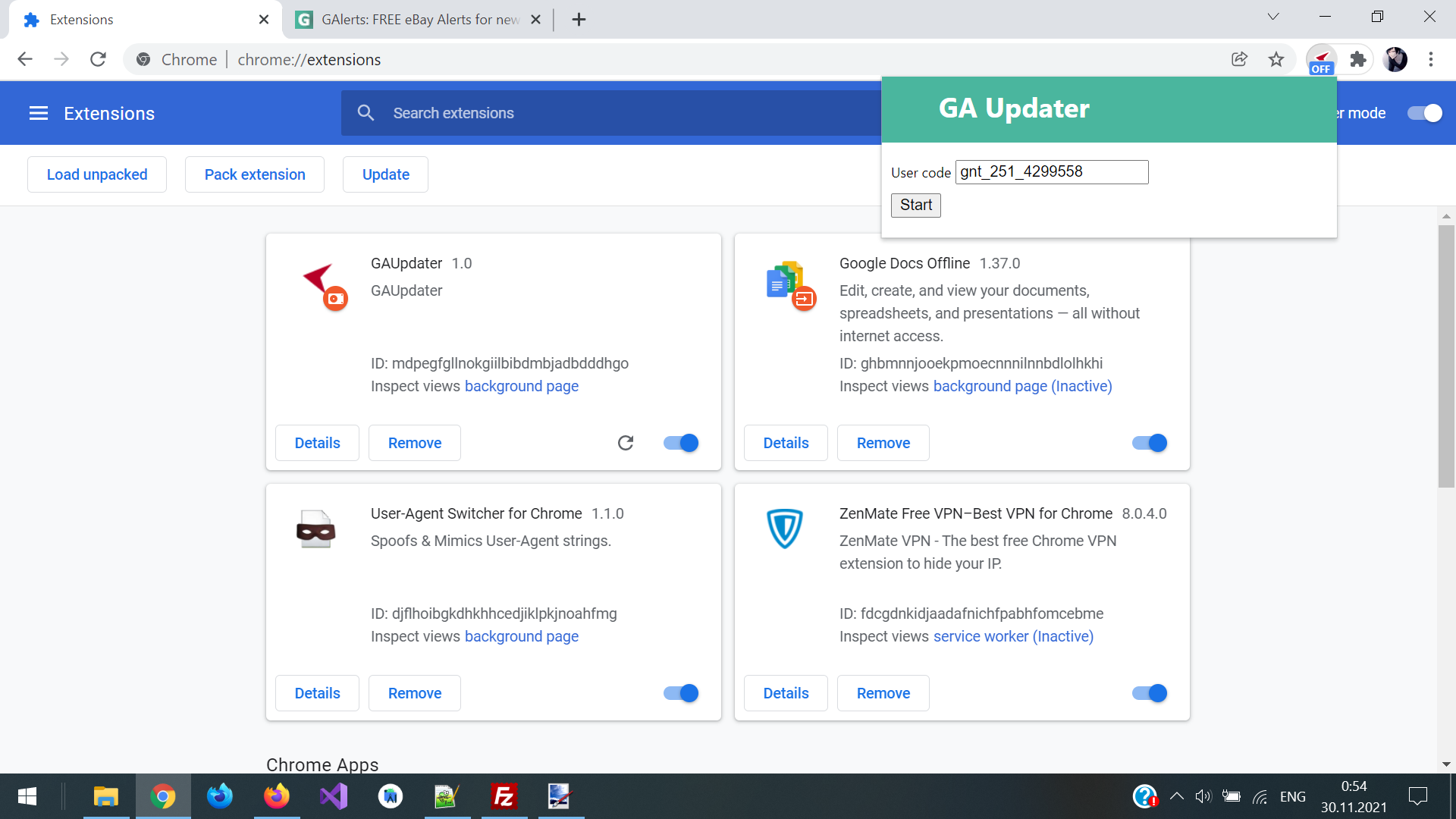 7. Click Start.
Now, GA_Updater check leboncoin.fr by your links on galerts.net.